Adjustments (When Paying Insurer)
From the Durell Home Screen

Go to "Accounts"


Click "Cashbook"


Click "Snowflake" to create a new cashbook entry


Create the cashbook entry for the amount you will actually pay the insurer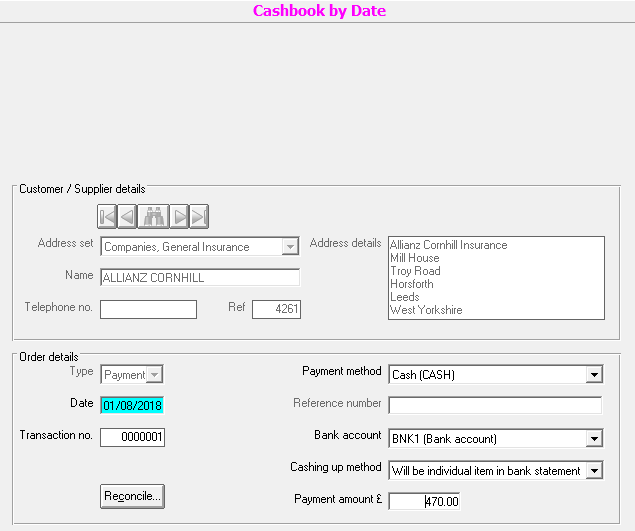 Click "Reconcile" on the cashbook entry after you've filled in the relevant information.

The purchase ledger entry that you will be reconciling is shown below.

N.B. This is purely showing you the entry, this will not be shown during the reconciliation process.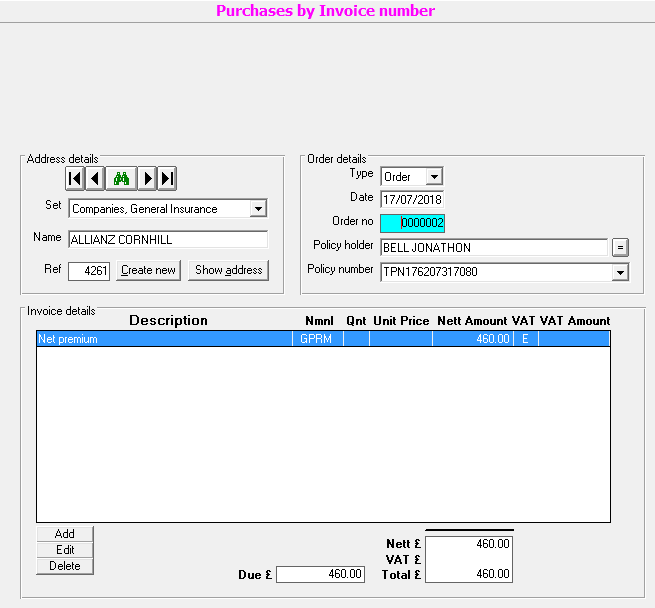 Double click on the entry you want to reconcile.


When the "Reconcile Options" appears, change the "Amount to reconcile" to the actual amount the insurer has requested.

The select "Adjust figure in ledgers to amount below"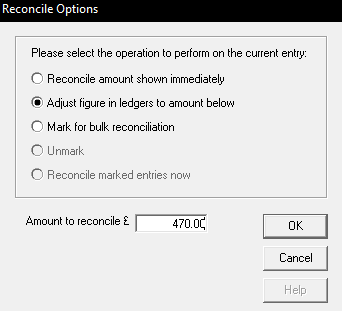 Input the reason for the adjustment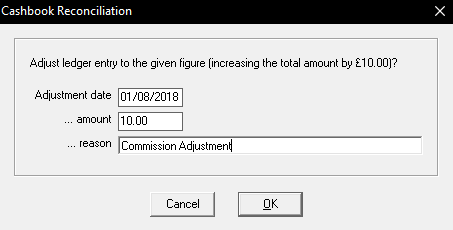 Press "OK" when you get to the "Ledger Adjustment" screen, this is saying you wish to adjust the corresponding client commission on the linked sales ledger entry.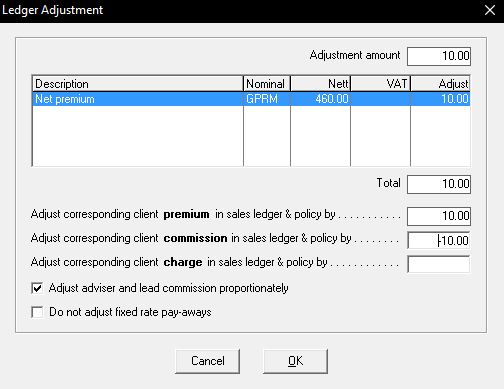 Press "OK" when "Cashbook Reconciliation" prompt appears

The below shows what's happened on the "Purchase ledger". A new entry has been created which is an increase in premium owed to the insurer (which has been reconciled)


The below shows the "Sales ledger", you will see an extra blank adjustment entry.


Clicking on this entry will show you the adjustment


+ £10 Premium.

- £10 Commission.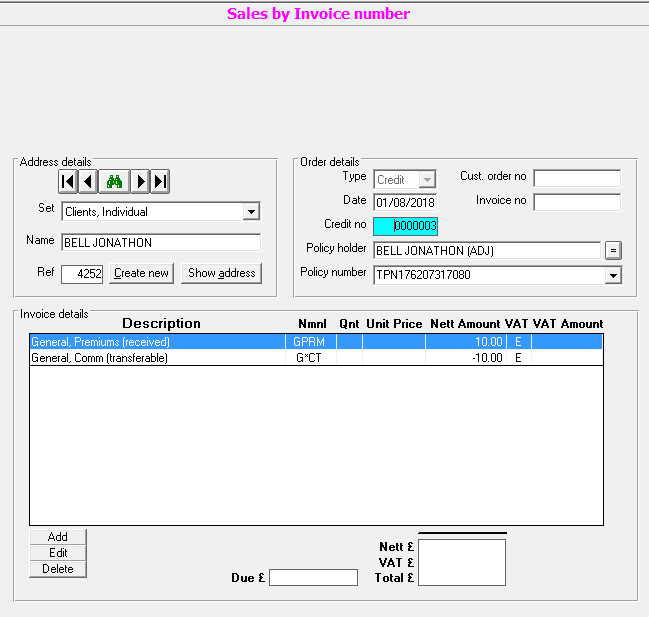 Go back to the "Accounts" screen, then click "Period End"


Click on the "Transferable" tab

You will see below that a minus £10 commission is now present on your transferable routine.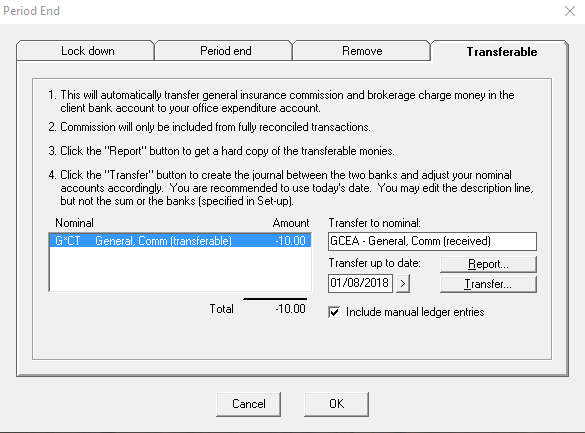 Related Articles

Insurer Reconciliation

Select the Accounts icon from the main Dashboard upon logging in to Durell. From here, select the Cashbook as all Reconciliation will take place here. To set up a new payment to a General Insurer, select the blue snowflake (in the top left corner) ...

Adjustments (Receipt From Client)

From the Durell Home Screen click on to "Accounts", then "Cashbook". Create your cashbook entry by then using the "Snowflake" button Create the cashbook entry for the amount you actually received from the client. Once you click "Reconcile" you will ...

Lockdown adjustment Guide

How the lockdown works and what impact this has General Overview Lock Down Function – This feature prevents users from creating entries prior to a stated date. You can apply the same date for all or individually. The above screenshot will prevent all ...

Contra (When Commisison Transferred)

Firstly you will want to make a note of the original posting figures This can be done by going to the original policies premium screen, then taking a screenshot. Go back to the client policy screen Hit the "Starburst" The select "MTA for current ...

Overrider

When inputting an 'Overrider' you will need to create a manual entry sales invoice in the accounts. From the 'Durell Home Screen', click 'Accounts' Click 'Sales' Click 'Starburst' to create a new ledger entry When creating the new entry Select ...