In this example, a policy was posted via CH method.

Sales invoice £560.00

Purchase invoice £510.00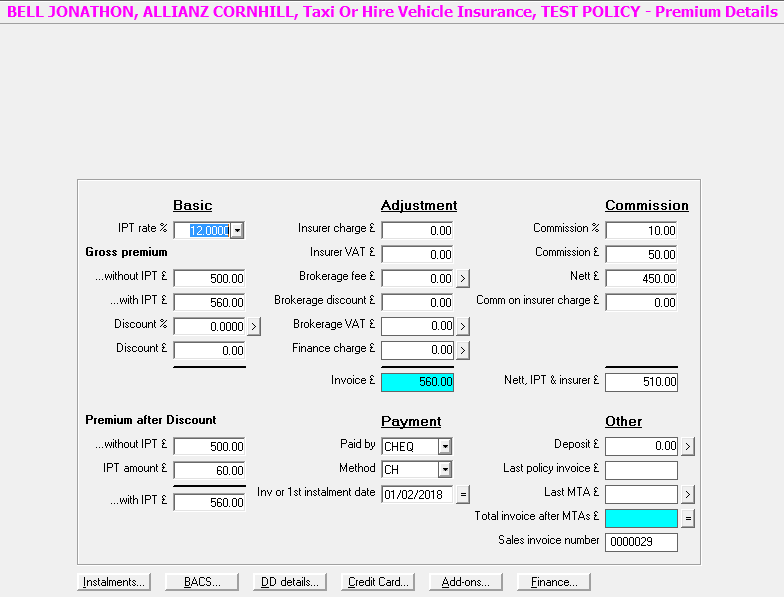 The client then incorrectly issues a payment for £600.00

The client has therefore overpaid in error by £40.00

Firstly, we need to create a 'Sales Invoice', which represents the amount overpaid and will be included in the initial receipt reconciliation.
Secondly, we need to create a 'Sales Credit', which will represent the amount owed back and will be used included in the subsequent payment reconciliation.
From the 'Durell Home Screen', click 'Accounts'


Click 'Sales'


Click 'Starburst' to create a new ledger entry


When creating the new entry

Select the 'Client'

Type will be 'Invoice'

Input the 'Date'

Click the '=' next the 'Policy holder'

Insert the 'Policy number' including the word 'Overpayment'

Click 'Add' located in the bottom left

Copy 'Policy number' info and paste into the 'Description' ledger line.

Select the nominal 'OVER'

Input the value of the overpayment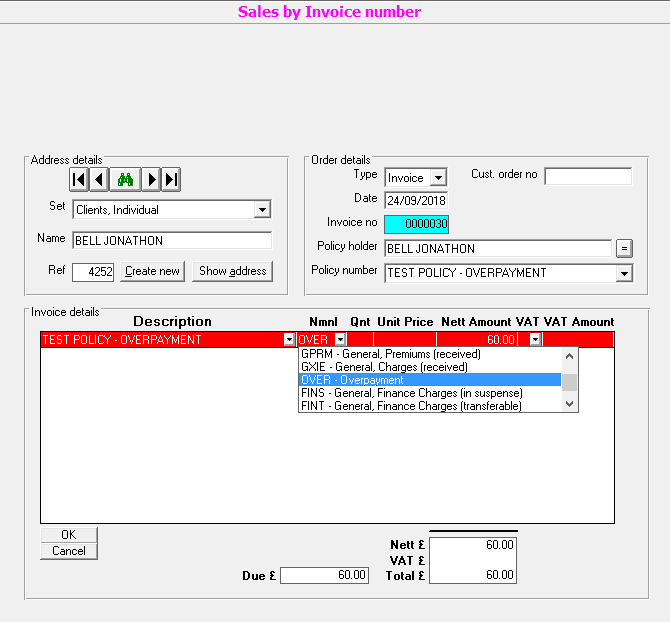 Click 'Save' on the toolbar

Once this has been done, you need to repeat the steps above only this time you will be creating a 'Credit' as opposed to an invoice.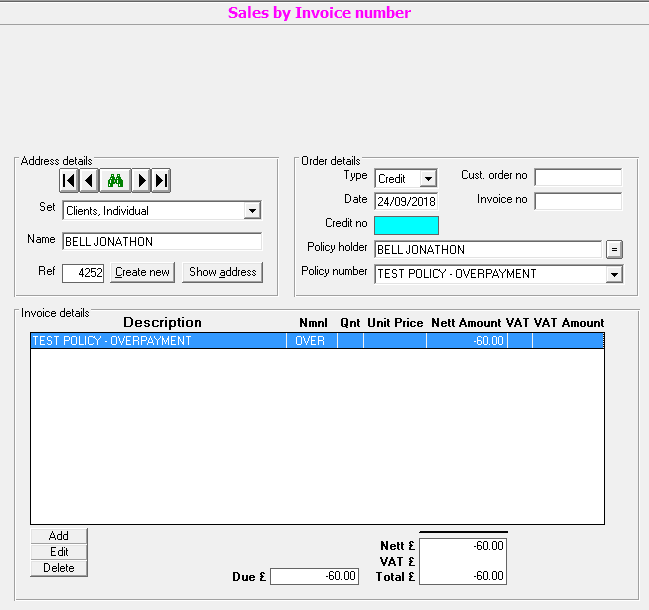 Once they have both been created, go back to the 'Accounts' and click on the 'Cashbook'

Click on the 'Starburst'

Create a cashbook 'Receipt' for the amount the client paid (this includes the overpayment)

In this scenario the cashbook receipt looks like the below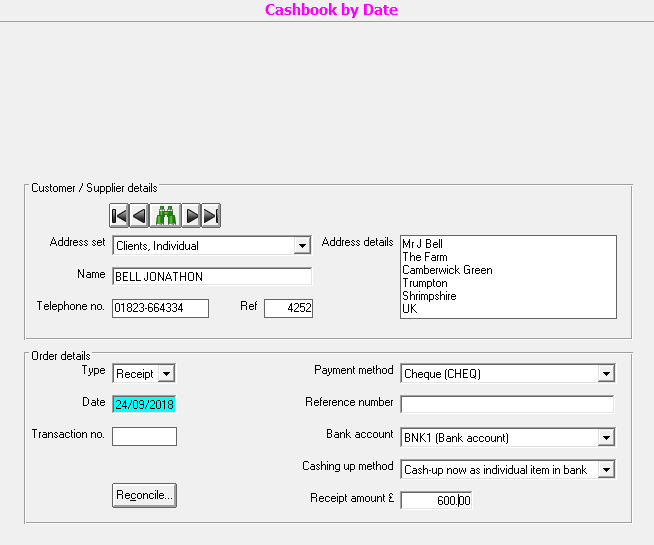 You then need to fully reconcile the 'Original Sales Invoice' with the 'Overpayment Sales Invoice'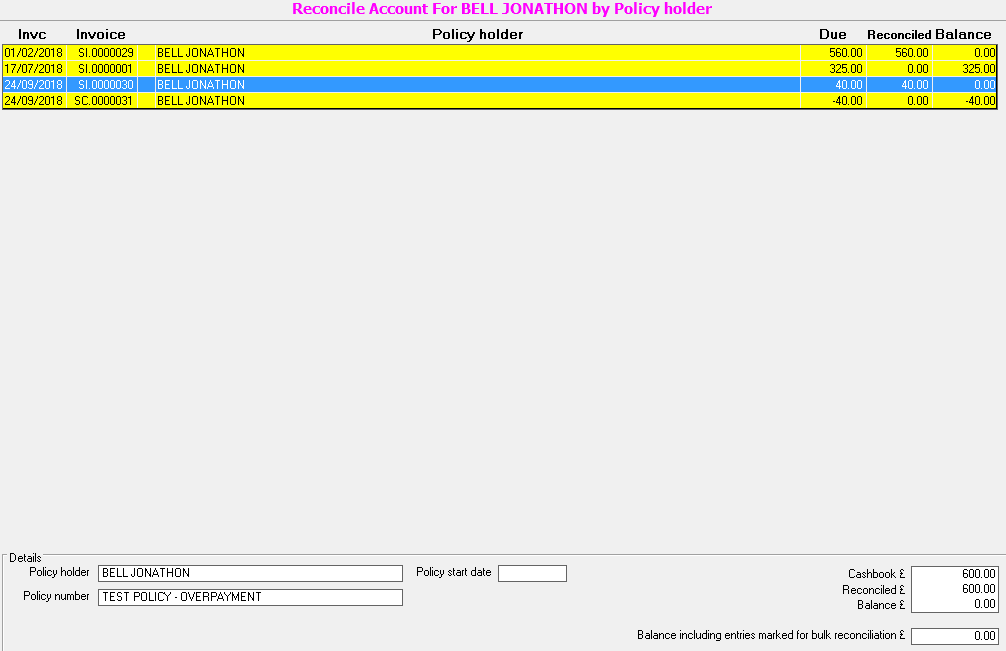 Finally, you need to go back to the 'Cashbook' and create a 'Payment' (to pay the client back) for the amount overpaid.

In this scenario it would be for £40.00.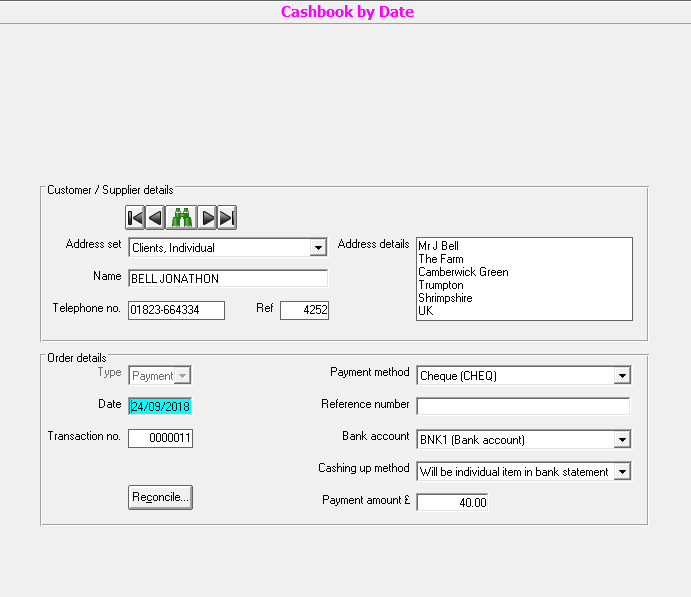 You would then reconcile the £40.00 against the 'Sales Credit'.