RMAR Accounts Reports via User Defined
From the Durell homepage click on "Accounts", then "Reports" and finally "User Defined"



Select the report you require from the dropdown list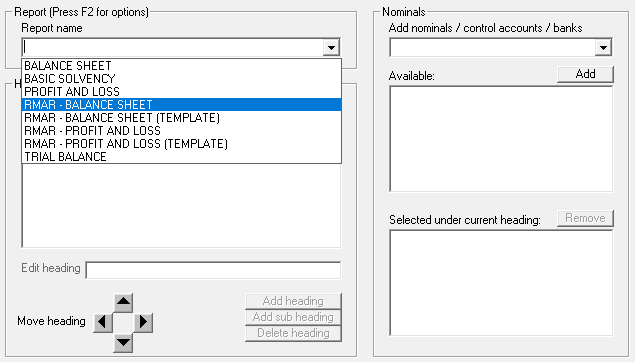 Once the required report is selected, go to File, then Print and then select Report.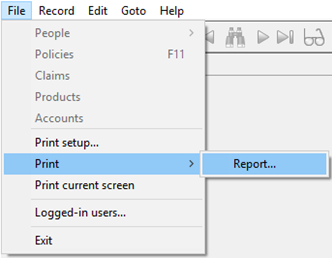 Select the date range in the new window that appears and then click on "OK"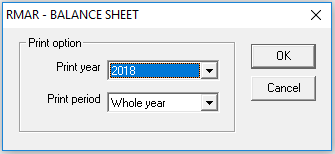 The report will then be generated


Related Articles

Adding a Financial Year

From the Durell front page, click on " Accounts " , then on " Setup " ​ Select the "Financial Year" tab. Click "Add year", this will add a year to your accounts Durell Guides – Adding a Financial Year Page 1

Adding Nominal to the Trial Balance

From the Durell homepage click on "Accounts" Then "Reports" Finally "User Defined" The following nominals in the "Sales Ledger" and "Purchase Ledger" sections will need to be added back into the report Click on "Save" and Trial Balance will now be ...

Cost Centres

Overview Cost Centres allow you to analyse your accounts in additional ways, such as by office or department. You can already analyse your Durell accounts under named, or "Nominal", account headings, such as by… Telephones Stationery Commission ...

Transferable Commission

From the Durell Home Screen Go to "Accounts" Click "Period End" Select the "Transferable" tab. Click the ">" under "Transfer up to date", then amend as required. Click "Report" and save this somewhere (It's imperative that this is saved) Click ...

Overpayments

In this example, a policy was posted via CH method. Sales invoice £560.00 Purchase invoice £510.00 The client then incorrectly issues a payment for £600.00 The client has therefore overpaid in error by £40.00 Firstly, we need to create a 'Sales ...